art-mechanics-movement-image
A unique fusion of art and mechanics.
SCULPTURES, ANIMATIONS & PRINTS
Amanda Wray – Figurative Artist
White-Wray:
A small selection of some of our favourite work!
Crawling Baby
(detail of Time of My Life)
White-Wray
This baby is the second scene in our giant alarm clock sculpture 'Time of My Life'
Amanda: I loved having my scrappy wood carving of a baby brought to life by Johnny, which shows up beautifully against the oil painted wallpaper backdrop by painter Tracey Keeping.
Johnny: I always used to play with Meccano as a kid and it was really fun to be able to use it to create the visible mechanism for the baby.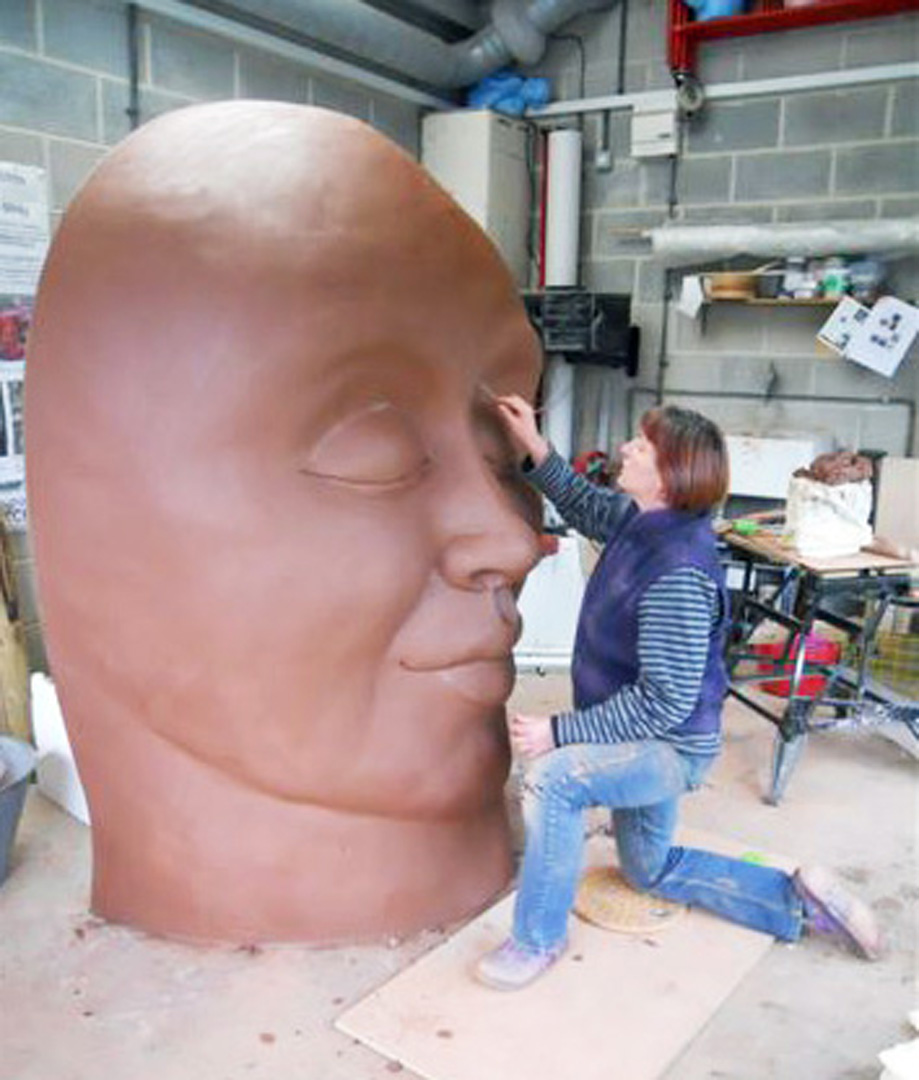 Open Mind
Amanda Wray
This was a fantastic chance to model a 2 metre high head in clay for a commission at Fieldhead Hospital, Wakefield.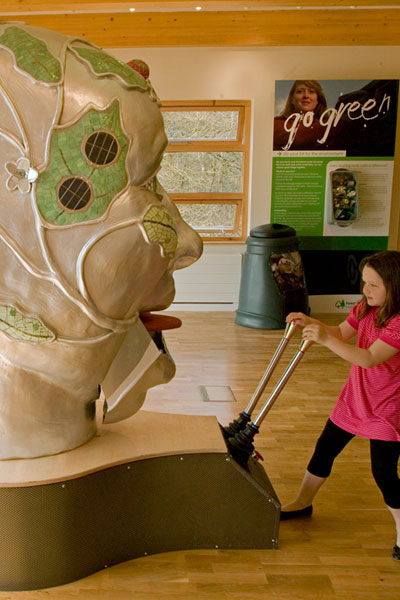 Green Man
White-Wray
Commission for Dalby Forest Visitor Centre in North Yorkshire working with Orange Box Design to produce an interactive piece with Solar and muscle powered movement and illumination, 2007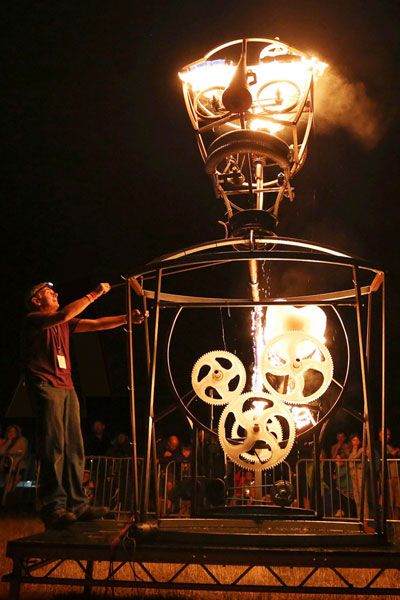 Human Machine Ice and Fire
Johnny White
4 metre high head and shoulders form with working ice gear wheels and fire, originally produced with the aid of an Arts Council England grant for the Deer shed Festival in Thirsk. This piece has now been performed in many locations in the UK and also in Hannover, Germany. see;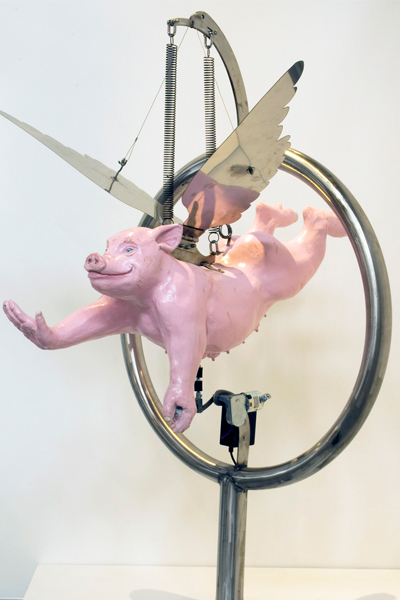 OUR FIRST COLLABORATION
Swamp Monsters
Location: Blackburn Meadows Nature Reserve Rotherham.
Made from stainless steel and cast marble, in  1996.
Photo credit: Denis Thorpe, The Guardian, 30/03/1996
Our Youtube channel
Watch us
in Action
See exhibition tours, artist talks, kinetic sculptures in action, animations and much more on our YouTube channels:
You can also follow us on Instagram – just click here:
The Human Machine
Youtube – Yorkshire
about Us
Following an initial opportunity to collaborate on a commission in 1995 Johnny White and Amanda Wray have worked together on many projects enabling them to combine Johnny's humorous kinetic style with Amanda's quirky figurative sculptures.