Johnny & Amanda have collaborated and worked individually on many projects around Europe and in the UK. Exhibition locations have included Royal Festival Hall, London Zoo and Barbican Centre in London, Scarborough Art gallery, Namur Art Gallery (Belgium), Dronninglund Kunstcenter (Denmark) and Maker Faire (Hannover).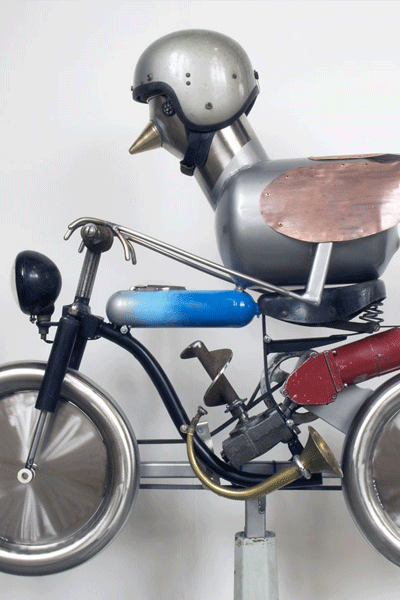 WHITE GALLERY:
Thrush Hour
Johnny White | Kinetic
Thrush Hour was originally a design for a commemorative sculpture for a community arts worker Johnny had worked with on many occasions but the local council thought it too radical, so he made it as part of Beastly Machines.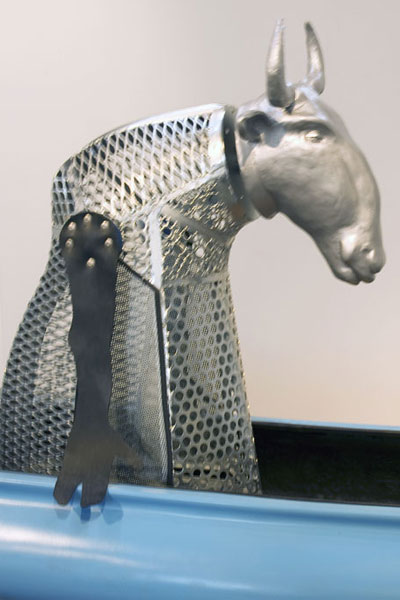 WHITE-WRAY GALLERY:
Canoodling Canoe Gnus
White-Wray | Kinetic & Sculpture
Amanda and Johnny had been talking about making a piece with this title for a couple of years when getting an Arts Council Grant to produce the Beastly Machines touring exhibition gave them a perfect opportunity.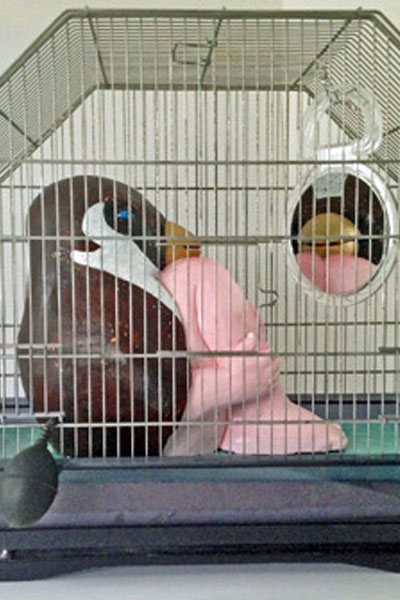 WRAY GALLERY:
A Little Birdie Told Me
Amanda Wray | Sculpture Characters
A bird character who sticks its tongue out at itself when you squeeze the old style shutter release. Please view this gallery for more images of works created by Amanda.
about Us
Following an initial opportunity to collaborate on a commission in 1995 Johnny White and Amanda Wray have worked together on many projects enabling them to combine Johnny's humorous kinetic style with Amanda's quirky figurative sculptures.