Johnny & Amanda have been collaboratively commissioned for various projects including public artworks and performance pieces for a variety of locations and events across the UK and Europe. These include the Amazing Dog Bike for the Festival of Wonder in Denmark, Green Man for Dalby Forest Visitor Centre and Flying Pig for Heeley City Farm in Sheffield.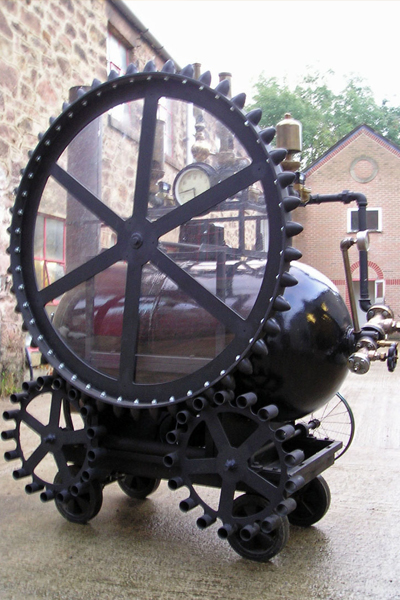 WHITE COMMISSIONS:
Trevithick's Alarm Clock
Johnny White | Kinetic
Made for a celebration event at The National Railway Museum in York based on Trevithick's 1802 Penydarren locomotive This piece plays a "tune" on the hour with 4 steam train whistles.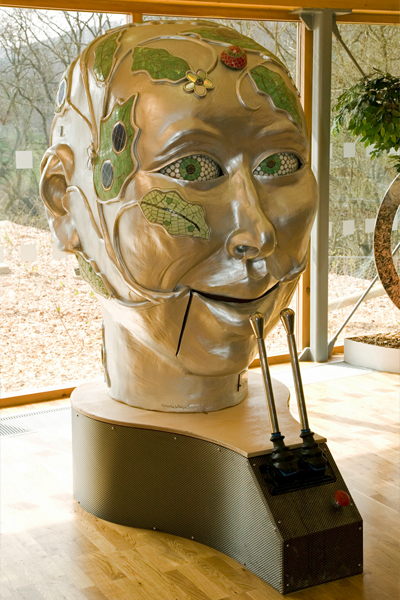 WHITE-WRAY COMMISSIONS:
Green Man
White-Wray | Kinetic & Sculpture
A commission for Dalby Forest Visitor Centre in North Yorkshire.  An interactive piece with Solar and muscle powered movement and illumination. Created in 2007.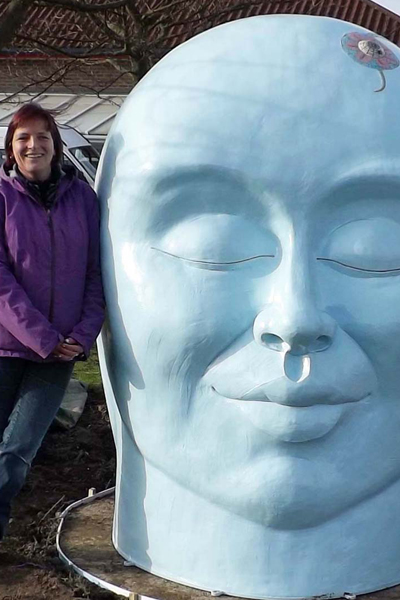 WRAY COMMISSIONS:
Open Mind
Amanda Wray | Sculpture Characters
2 metre high head (with a seat inside for two people) including 100's of small ceramics and mosaics made with service users and staff at Fieldhead Hospital, Wakefield.
about Us
Following an initial opportunity to collaborate on a commission in 1995 Johnny White and Amanda Wray have worked together on many projects enabling them to combine Johnny's humorous kinetic style with Amanda's quirky figurative sculptures.